Thank you for considering Camelot
for the care of your child.
Camelot is the product of many hours of contemplating the ideal environment to provide for the daily care, education, and emotional support of children. We hope you will find the services we offer meet you and your families' needs.
.
Infants (6 weeks - 11 months) $230
Toddlers (12 months - 23 months) $190
Two Years $175
Three Years $165
Four to Five Years (Full Time) $155
Kindergarten (Transport) $105
School Age (Transport) $85
Out of School Daily Additional (Kindergarten & School Age) $15
Summer School Age $140
Annual Fee (Per Family) $50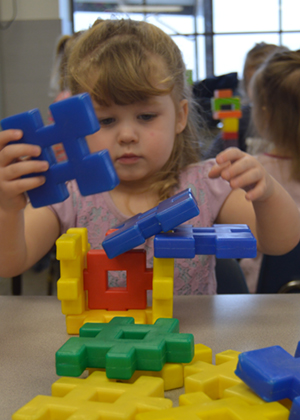 Additional Information
Sibling discount of 10% will be applied to the oldest child only.
No sibling discount will be applied to Summer School Age Rate.
Enrollment Fee and first weeks tuition is required to hold space up to 2 weeks.
Both Fee and Tuition are Non-Refundable.
Tuition is due Monday weekly. Payments made later than Tuesday Morning will need to add a $20 late fee.
No Exceptions will be made.
Absent Credits will be available after the first six months of attendance. 1 week will be available the first year and may be used as individual days (prorated). 2 weeks will be available the 2nd year, and may be used as individual days (5 in any 6 month period).
Loving care, meals educational activities, transportation to and from school and most field trips will be included in your rate. The most recent DHS licensing file is located at the front desk. Menu and field trip calendars (1st grade and up) are available at the front desk.